Recent Chicago Business Appointments
Mar 05, 16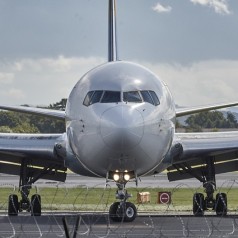 Chicago Magazine has been busy with employee shuffles recently.  With new hires and new owners, the monthly journal owned by Tribune Publishing has been busy in the last few weeks.
First up was the replacement of the editor and publisher.  Susanna Homan – head of Splash (a Chicago Sun-Times newspaper insert focused on the arts, culture and society) has replaced Tom Conradi who may take on another position at Chicago Magazine but this has yet to have been confirmed.  Currently editor-in-chief, Elizabeth Fenner, left as soon as the Homan announcement was made.
In other news, Oscar Munoz, CEO of United Continental Holdings, announced that he is going to be coming back to the company's helm following his temporary departure in October of last year, due to a heart attack and transplant.  But his return does not look to be so smooth since investors have rendered the board that hired him "ineffective and underqualified."  So now, six new board members have been nominated by Shareholders Altimeter Capital Management and PAR Capital Management in an effort to "shake up" the declining airline, by "revers[ing] long-standing poor board governance and the resulting many years of substantial and inexcusable company underperformance relative to United's competitors."
So that's what's happening with two of Chicago's businesses right now.