Buona Beef Expanding to First Chicago Location
Mar 08, 16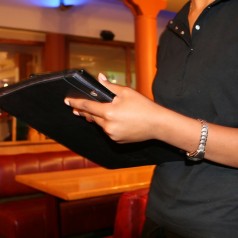 The Italian beef restaurant, Buona Beef, based in Berwyn, and in business for 35 years, is taking its business model to the next level: fast and aggressive expansion.
The venerable business will be opening its first proper Chicago location in April in the Beverly neighborhood. This opening, says principal Joe Buonavolanto Jr, will be just the beginning of a major five-year plan to open between 4 and 5 new restaurants a year, which is twice its present rate of expansion. The Beverly location will be the company's 17th store all together.
The fast-paced opening of new restaurants is just one aspect of the company's planned growth. Buona, which has about $80 million in yearly sales, is also growing its catering and delivery business. It is also now investigating the popularity of its brand in the grocery store, offering tubs of frozen beef and gravy at Costco. They are also negotiating the sale of its products at Wrigley Field and US Cellular Field.
The driving force behind Buona Beef's new aggressive business style is the changing restaurant landscape combined with the company's desire to stay a family business. Buona was founded by Buonavolanto, his four brothers, and their parents, back in 1981. Offers to purchase the business are constantly being offered, but new customers are also coming in. Last year's average sales were up by 11 percent.