Great New Eateries in Chicago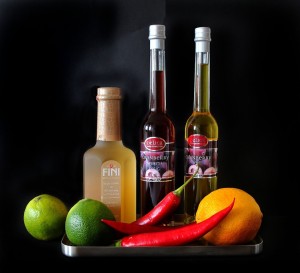 Chicago has not traditionally been known for its focus on health at public eateries.  According to Max Austin-Williams, executive director of the Downtown Oak Park Business Association, a salad bar has been "the one thing we don't have."  Until now…
Enter two new food initiatives.  Sweetgreen (a salad chain well-known in the technology and restaurant industries), and Romaine Greens and Grill (cheap and cheerful, salads, wraps, soups, sandwiches and more, etc.).  Things in the Chicago eatery industry are about to change…nutritionally, for the better.
Sweetgreen has just leased a Chicago location.  Measuring in at 2,350 square feet, the 621 N. State Street, River North address will mark Sweetgreen's first Chicago presence.  Established by Nicholas Jammet, Jonathan Newman and Nathaniel Ru back in 2007, it does however, have 40 restaurants spanning California, Maryland, Massachusetts, New York, Pennsylvania and Virginia.  These days Sweetgreen has well-known investors including Steve Case (founder of AOL), Danny Meyer (founder of Shake Shack) and others. There is a plan in the future for additional Chicago locations of Sweetgreen, but this first one is set to open sometime later this year.
Romaine Greens and Grill (1053 Lake Street, Oak Park) opened last month.  Owned by brothers Mohamed and Mousa Al-Sheikh, this restaurant has "thrilled" Austin-Williams with its self-service salad bar, grilled poultry/meat/fish and more.  The owners believe the Oak Park area is a great spot for their "salad-focused concept" due to the rising popularity of clean, healthy eating. And the Al-Sheikhs know their audience – as owners of 11 year old Jerusalem Café, they long ago spotted "a trend: The salad platform was growing faster than anything else on the menu, and by a lot."
So Chicago could really be becoming nutritionally sound (at least in public) in 2016.